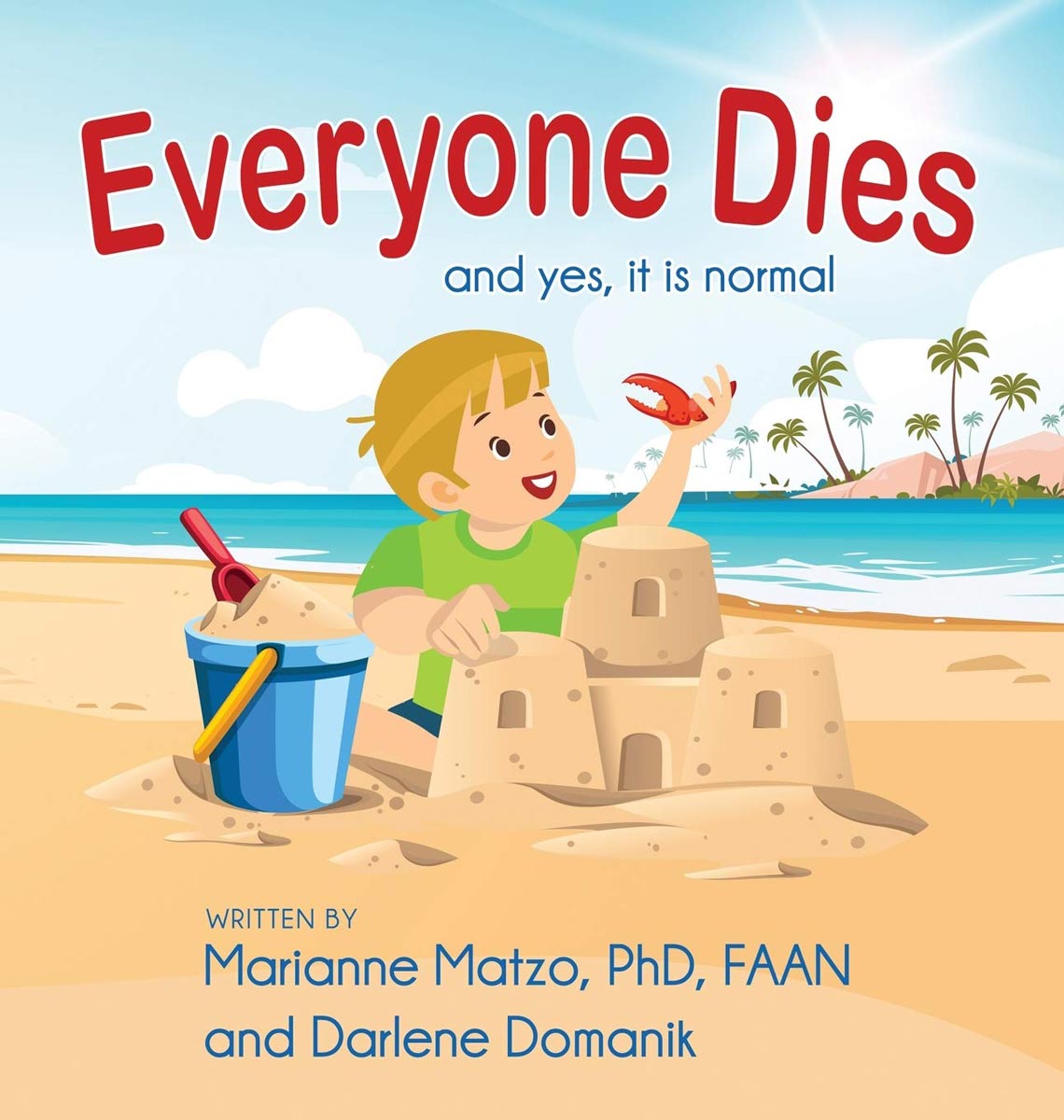 By Marianne Matzo, PhD, FAAN and Darlene Domanik
Everyone Dies (and Yes, It is Normal)  is a story about a young boy named Jax who finds something special on the beach where he and his grandpa Pops are enjoying a wonderful day. Pops helps Jax understand that death is a normal part of life.
This book provides an age appropriate, non-scary, comfortable way to introduce the important topic of mortality to a preschool child. Its simple explanation will last a lifetime.
Our book is available for purchase now!  You can visit our store using the link below.
"Marianne Matzo and Darlene Domanik's children's book, Everyone Dies, is a beautiful and sensitive way to introduce the difficult topic of death to children in non-threatening way. Simple yet profound it offers children both understanding and reassurance."
 – Kenneth J Doka, PhD, Senior Consultant, The Hospice Foundation of America
"It is important that we adults share our feelings about difficult things—including death—with children. This book tells the story of how a little boy's finding a dead crab on the beach raises questions about death and how his grandfather's and parents' answers help him develop a healthy, age-appropriate understanding of the concept. Its language will be easy for a child to understand and the illustrations amplify its effectiveness. In addition, the story is told without religious references which are not always helpful to a child's understanding. I highly recommend this book."

– Terrence N. Davidson, PhD, Educational Psychology
"Every parent wants to prepare their child for life. I believe it also important to prepare children for the inevitable, death. Unfortunately, it happens all around us and children see it all the time – animals killed along the roads, a dead bird in the back yard, the death of a favorite pet and even the loss of a loved one. Everyone Dies is a simple book that gently and caringly prepares younger children for something they will encounter throughout their lives.

As a parish priest who has been asked many questions by little ones over the years, I am grateful to Marianne and Darlene for provide a valuable resource for all of us who take a child's questions seriously."

– Fr. David Howell
"Everyone Dies is a beautifully written, easy to understand story explaining to children that death is a normal part of life. It helps to provide adults with ideas that may be difficult to express, especially if the topic arises at a confusing and sad moment in a child's life. The book's success rests on emphasizing the enjoyment of life and naturalness of death. This book is an essential resource for parents and other adults who work with young children.  I look forward to using the book to prepare my own grandchildren for the mystery of death and remind them about the benefit of enjoying every day in life."
– Charlotte J. Smith, Former Child Advocate
Marianne Matzo, PhD, FAAN
If you have children in your lives, they may have asked you about dying and death. Your first thought may have been, "Wouldn't you rather know where babies come from?" because that could be a much easier conversation.
Understanding that everyone dies—and why—is a gift we can give the children in our lives so they learn that death is normal. In the past, children saw birth and death on an almost daily basis because they lived in close proximity to these events. That is no longer the case. I have a friend who just turned 70 and both of his parents are still alive; it wasn't until his mid-sixties when he experienced the death of a loved one.
Just as everyone is born, everyone dies. Dying is a normal part of life, and we will witness it before our own deaths. Normalizing death, as is done in this story, helps to lessen the fear of mortality. This book can help a child develop a simple and true understanding of dying and death.
Darlene Domanik
When I was about five years old, I was taken from home and shuffled between neighbors and family for over a year. I overheard adults say that my mother was dying and I found that idea frightening and confusing. No one explained what was happening—probably because they just didn't know how.
I hope this book gives parents the words they need to open this discussion, and to help their children understand this "fact of life." They will be better prepared to cope when the inevitable occurs.
(Ironically, Mom recovered and lived until age 86.)
This book is dedicated to the crab whose untimely death inspired this book, and to Jax, who asked the question.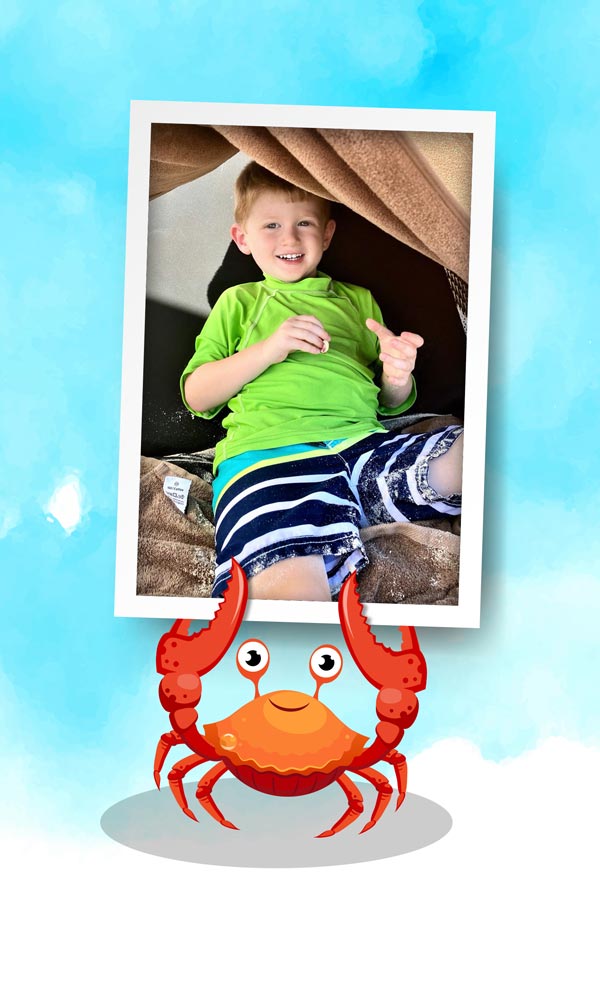 We would love to hear from you
Would you like to have us speak at your school or special event? Follow this link for our contact page.