Get an autographed copy by purchasing direct from us!  Books are $16 with free media shipping, or $21 with Priority Mail shipping (USA and Canada).  Shipping to other countries will ship at the current rate for that country.  Email us with your address and we will calculate the rate for you.
Be sure to tell us what you would like in the autograph in the text box on the order!
[et_pb_wc_add_to_cart _builder_version="4.10.8″ _module_preset="default" product="1007″ show_quantity="off" show_stock="off" hover_enabled="0″ sticky_enabled="0″][/et_pb_wc_add_to_cart]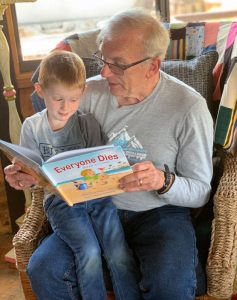 You can also purchase from these sellers:
*As affiliates, we earn from qualifying purchases.
Interested in bulk purchases for your school or library system?  Please contact us for bulk discount information.
We would love to hear from you
Would you like to have us speak at your school or special event? Follow this link for our contact page.